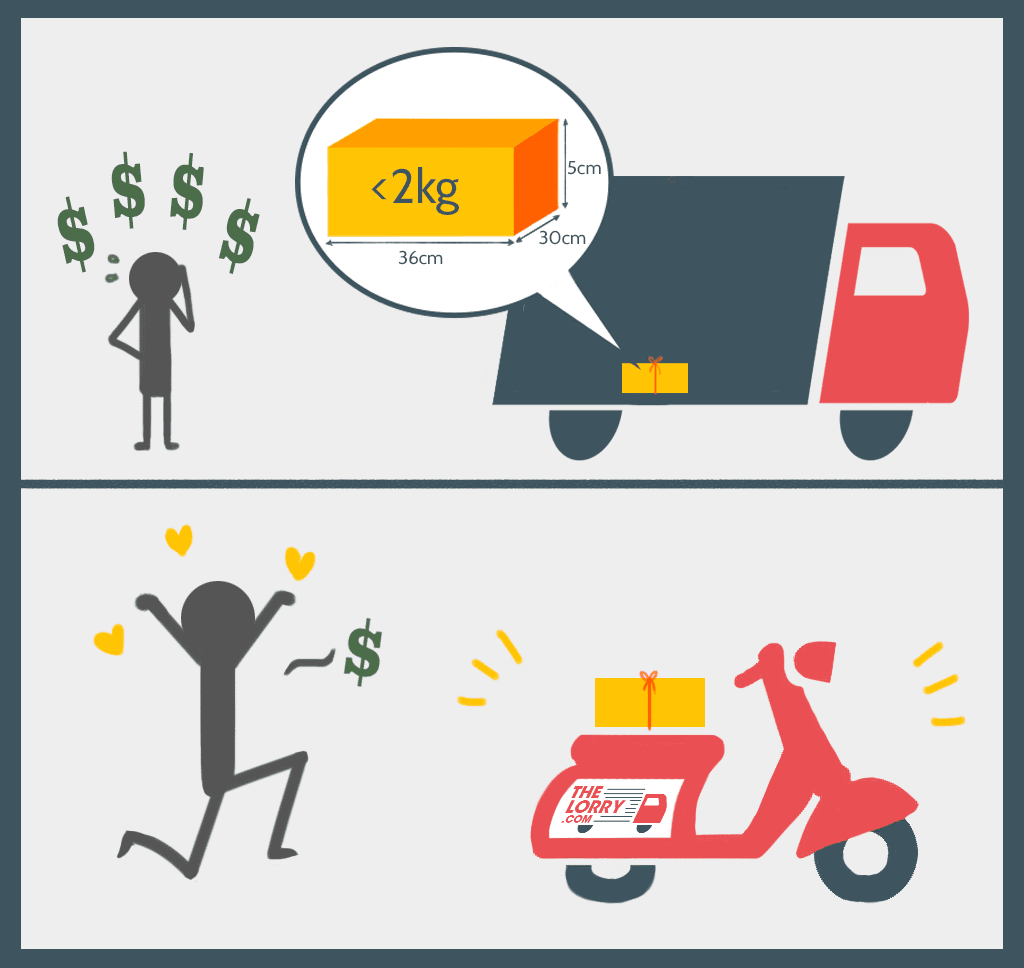 Whether it be a wardrobe 8 feet in height or a small birthday present you need to send to your loved ones, we got you covered.
As part of our continuing mission to provide delivery services for anything, anywhere and on-demand, we are launching motorcycle delivery service initially to serve areas around Klang Valley.
We accept goods ranging from small parcels to documents. All you need to do is click a few buttons and your booking will be confirmed!
Rest assured your rider will be professional, courteous and on-time.
Rates are as follows:
RM4.00 for next day delivery
RM10.00 for same day delivery
Other terms & conditions:
Max Item: 5 (per trip)
Max Dimension: 36 x 30 x 5cm (per item)
Max Weight: Less than 2kg (per item)
For more information please visit: http://www.thelorry.com/my/courier