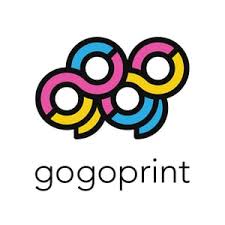 A couple of weeks ago, we needed to print new name cards for some members of the TheLorry team. Following standard modern-day purchasing procedure for any type of product, we just fired up good old Google and searched for "name card printing in KL". We opened the first couple of ads and links in a new tab (standard procedure as well), and started browsing and comparing websites. Now if you've ever seen a printing company's website, it is usually not one that will subject you to fascination and admiration for its design, usefulness and usability. HOWEVER, one website clearly stood out: Gogoprint.
Surprised to see a printing company with a user-friendly and beautiful website, we contacted the owners and met up with them (to explore potential business opportunities, obviously ☺ ). Gogoprint is an online printing startup launched in Malaysia about 2 months ago, and operated it out of its Kuala Lumpur HQ. One year before that, the company launched its very first website in Thailand, operated out of Bangkok.
As a printing company, Gogoprint allows SMEs, large corporations, and individuals alike to print promotional material and business stationery such as business cards and flyers, in order to promote and grow their business. Nothing really extraordinary in the product offering then. But the way Gogoprint sells and produces products is what sets it apart.
First of all, you are greeted with a fast, clear, and easy-to-use website that allows you to pick the product you need to print (in our case, name cards), and then select options for that product such as format, paper type and weight, and finishing. Instantly, you see an extensive pricelist for that product configuration, covering many quantities, and different production speeds (see below). No need to wait for a quotation, and therefore you can make your decision straight away.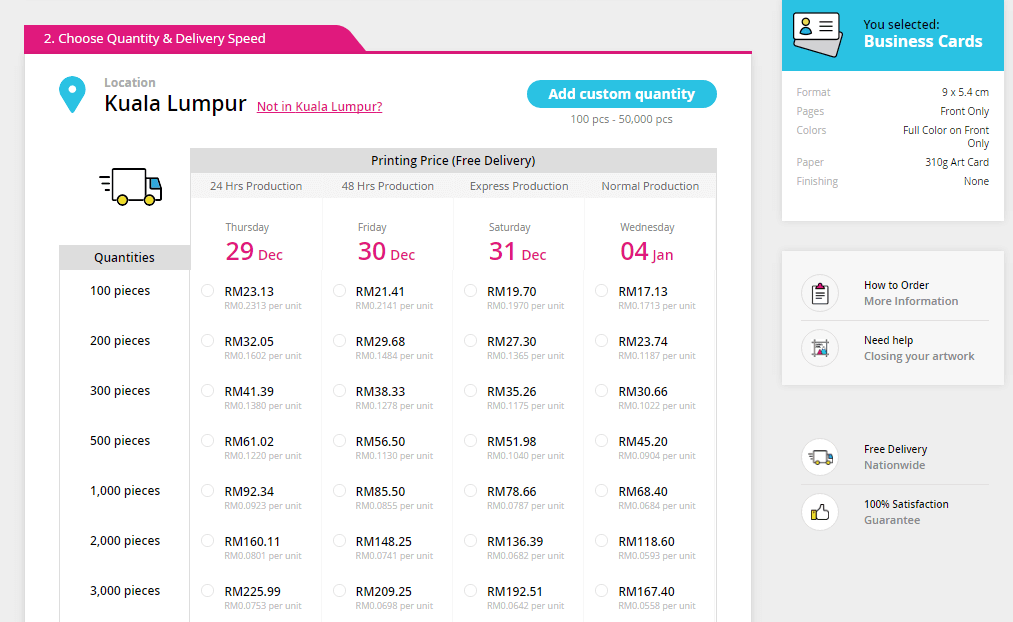 Furthermore, you can easily find on the same page more general information about the product, as well as details about papers, and finishings. You can also flip through some pictures of actual printjobs that the company produced, to actually see the level of quality.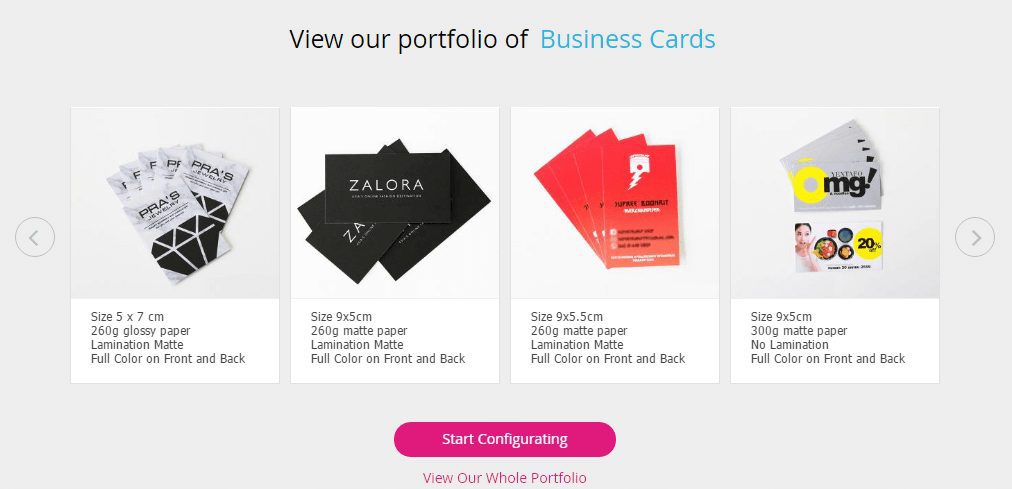 So all in all, the process of finding-configuring-ordering your products and uploading your files is seamless and super intuitive. Gogoprint's use of tech does not stop at their website though. Once your order is placed, the company relies on advanced algorithms to aggregate orders from different customers and print them together to reduce paper waste and save on costs associated with setting up the machines. This saves a lot of time and money, which is all passed on to the customer.
More than just allowing you to print, Gogoprint has an extensive blog (updated weekly) and help-section that will help anybody learn more about printing, artwork closing, and design in general. The website is really aiming at becoming the #1 destination for anything print-related by offering relevant content. There are other online printing websites in Malaysia, but none of them offer the convenience, speed, ease-of-use, and extent of useful content that Gogoprint does.
Anyways, we felt like sharing our finding, because we like Gogoprint. Just like TheLorry, they are aiming to do things differently to create more value for their customers. Gogoprint's focus on making the best available website, married with excellent customer service really won over our heart. Our recommendation: if you need printing, give Gogoprint a shot!
They are even available in Singapore!