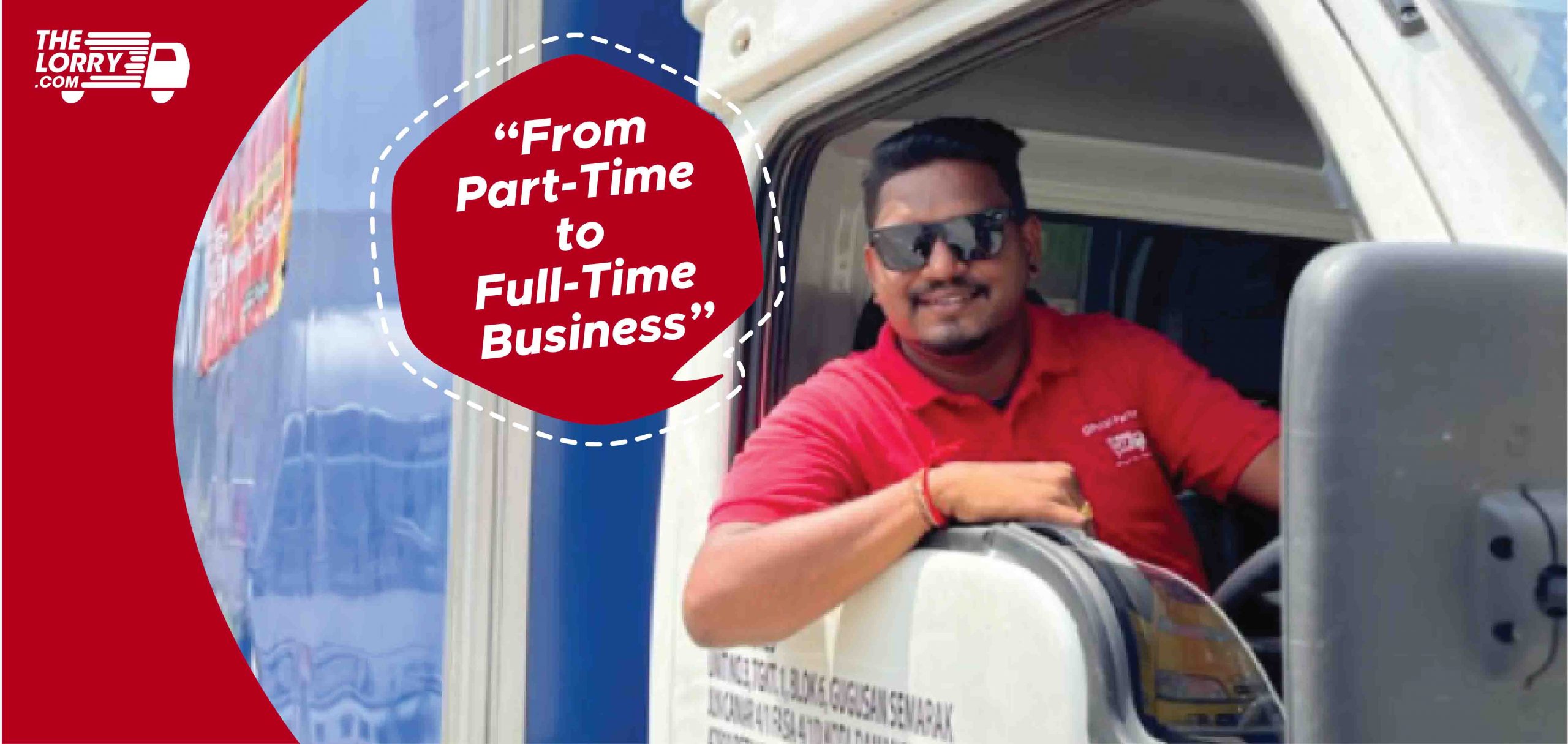 From Part-Time to Full-Time Business
Yuvaraj from Wingold Perfect Resources had spent 4 years working in a well-known satellite television company before he decided to take the entrepreneurial leap. Yuvaraj started out as a delivery-partner to make ends meet, he eventually finds that online delivery makes more money. With just a van that he owns, he then started his business journey with TheLorry.
Have a strong support system
We know starting and growing a business alone is not easy. We are more than proud to know that Mr. Yuvaraj has leveraging TheLorry's strong support system to bring him a wealth of business and digital knowledge. We believe providing the right technology, support and training, we can empower more partners to entrepreneurship.
"With the help from TheLorry's Partner Development Team, I manage to secure my finances on how to ensure that my vehicles, drivers, and manpower from flowing out more RMs." – Mr. Yuvaraj
Yuvaraj and his memorable experience
Mr. Yuvaraj is part of our courier delivery partner fleet. We chatted with him to learn about his experience and unforgettable moments with TheLorry. He shared his experience working for e-commerce item deliveries during the festive season, handling more than 1000 items in a week. He never imagined how challenging yet satisfying it would be. It still amazed us how Mr. Yuvaraj and his team delivered bulky items within the time frame.
Building a business from scratch
Now, Mr. Yuvaraj is going strong with several trucks and drivers. Today, he runs a logistics company named Wingold Perfect Resources in Selangor with 18 drivers and revenue that is doubling every year. Reminiscing how Mr. Yuvaraj started his business with only him and his van brings a smile to his face. It is fascinating how hard work with a support system can bring success.