We have teamed up with hoolah to provide you with a more flexible, convenient, and transparent payment option. You can now pay with hoolah on the TheLorry app or website.  
With this new payment method, you can split your bills into 3 and enjoy 0% interest easy & affordable monthly installments.  
Here is a simple step-by-step guide to enjoying pay later service:-  
Step 1 – Book your moving service
Place your booking by filling up your moving details.  

Step 2 – Checkout
At the checkout page, select hoolah as your payment method. You will be redirected to hoolah welcome page to complete your order.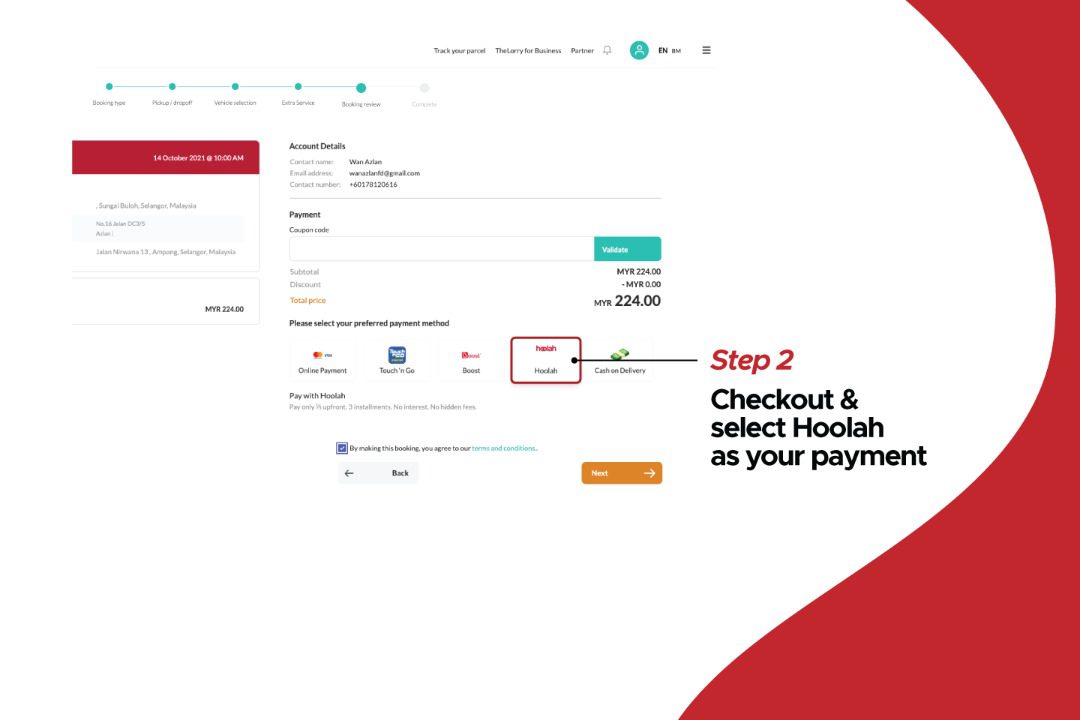 Step 3 – Enter your details
For first-time hoolah users, please enter your details to create a hoolah account. The account creation will only take you less than a minute. 
If you already have an account with hoolah, You can log in and continue with the payment process. Upon successful booking, we'll automatically deduct the first payment from your card with no interest or fees. 
You will be redirected back to TheLorry's platform.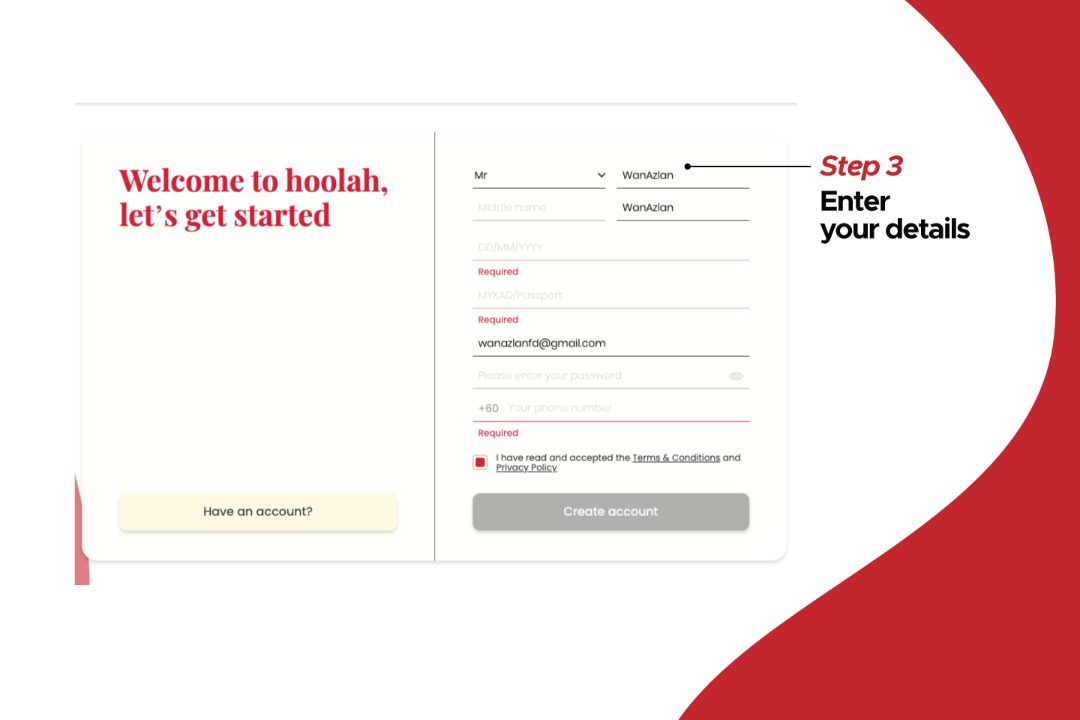 We know that house moving can costs you a hefty sum of money at one go. With the option to  Move Now, Pay Later, you can now split your bills so that is more affordable and manageable.  
Moving soon? Book TheLorry and enjoy the monthly installment option with hoolah.